Today, U.S. Senator Peter Welch (D-VT) spoke during a Senate Judiciary Committee hearing titled "From Farm to Table: Immigrant Workers Get the Job Done."  Senator Welch spoke about the important role migrant farm workers play in supporting Vermont's farms, businesses, and local communities. The Senator spoke about the need for Congress to reform the H-2A visa program to better serve the needs of Vermont farmers and migrant workers.   
"In Vermont it's the dairy industry that is absolutely critical to the wellbeing of our agricultural economy. They really account for two-thirds of the milk supply in the New England market. Also in Vermont, all of us who are not farmers benefit by the custodial connection they have to keeping 80% of our open land open. Our farms need workers and workers need protections…We've got to fix this," said Welch during the hearing.
To view Senator Welch's remarks from today's hearing, please click the video below: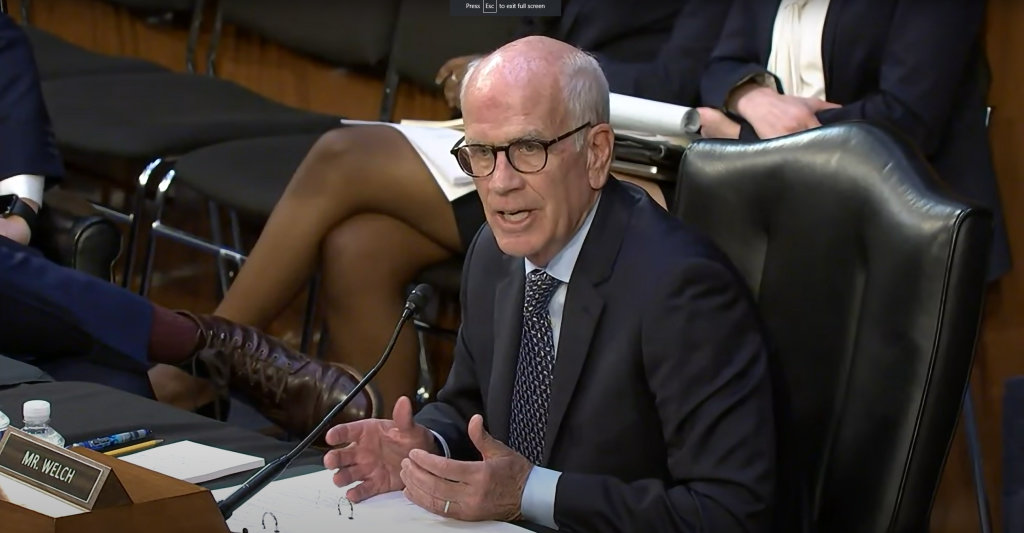 The Judiciary Committee has jurisdiction over immigration and naturalization. In addition to serving on the Judiciary Committee, Senator Welch chairs the Rural Development and Energy Subcommittee on the Senate Agriculture Committee, where he is working on the upcoming Farm Bill.
###