WASHINGTON, D.C. – This week, Sen. Peter Welch (D-VT) took to the Senate floor to call out Big Pharma's fear-mongering and scare tactics about Congressional Democrats and the White House's fight to lower prescription drug costs for seniors. The White House recently unveiled the first ten prescription drugs that will be negotiated under the Inflation Reduction Act (IRA), a policy proposal Sen. Welch fought for as a member of the House.
"Having the capacity for Medicare to negotiate [prescription drug] prices is a major breakthrough. It's no small thing. It's the beginning, it's not the end of our efforts. I thank all of my colleagues for working together to help all of our constituents, regardless of who they voted for, because the thing they all have in common is they want to protect, especially, the people that they love," said Senator Welch. "The arguments from pharma, what I find so alarming, is that what they prey upon is the love that people in America have for their families. Because if you're a mom or you're a dad, and you've got a son or daughter who needs a prescription drug and you can't afford it, you'll take out a second mortgage or you'll sell the house or you'll get rid of your retirement account. You'll do whatever it takes to save the person you care about. Pharma with their pushback, saying this is going to threaten innovation is not – it's preying on those fears that all of us have about what will happen if we don't do everything we can to help the that person we love."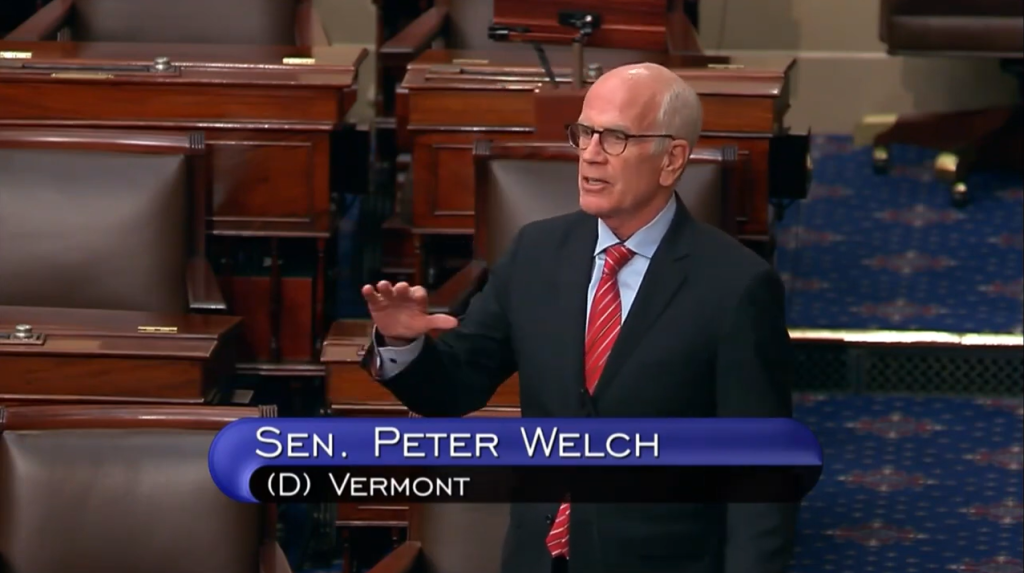 The Inflation Reduction Act grants Medicare the authority to the negotiate pricing for up to 60 medications to help make life-saving drugs more affordable to patients. Senator Welch voted in favor of the Inflation Reduction Act last year when he was Vermont's Member-at-Large in the U.S. House of Representatives. This Congress the Senator also co-led the introduction of the Strengthening Medicare and Reducing Taxpayer (SMART) Prices Act with Sen. Amy Klobuchar, which will build on the success of the provisions within the IRA and empower the Department of Health and Human Services to negotiate for even more drugs in Medicare Part D and as soon as five years after approval by the FDA.
Information on the first 10 prescription drugs selected for price negotiations can be found here.
###