WASHINGTON, D.C. – Senator Peter Welch (D-Vt.) joined fellow members of the Senate Judiciary Subcommittee on Federal Courts, Oversight, Agency Action and Federal Rights last night on the floor of the Senate to deliver remarks on the importance to authorize issuing subpoenas to Harlan Crow, Leonard Leo, and Robin Arkley II, key players in the Committee's investigation into Supreme Court ethics. The full Judiciary Committee is scheduled to vote on the subpoena authorizations Thursday morning.
Senator Welch's remarks focused on erosion of trust in the integrity of the Supreme Court, and how it hurts the public's trust in our democracy and the judicial system:
"This question of gifts and the bare minimum of having to disclose it – how is it even a question?" said Sen. Welch from the Senate floor. "I have to confess enormous dismay that the Chief Justice of the Supreme Court, who's in the position to bring those other eight Justices together and say 'Let's deal with this. Why are we creating this problem when it does so much to undercut public confidence in what we're trying to do?' hasn't done it. So we have to do it."
Watch Senator Welch's remarks: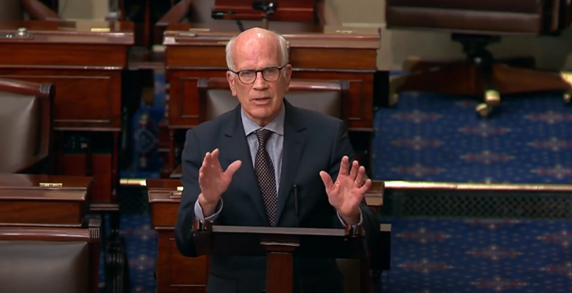 Senator Welch is a co-sponsor of the Supreme Court Ethics, Recusal, and Transparency Act of 2023, which the Judiciary Committee advanced this summer with unanimous Democratic support. The bill's introduction followed numerous reported instances of ethical misconduct by Justice Clarence Thomas and public confidence in the Supreme Court at an all-time low. The legislation requires the Supreme Court to adopt a code of conduct, establish a mechanism to investigate breaches of that code, recuse themselves when they have conflicts of interest in cases, and disclose gifts and income, among other provisions.
###