CONTACT:     
Emily Becker, 202-740-8072    
WASHINGTON – Senator Peter Welch (D-VT) today questioned Norfolk Southern CEO Alan Shaw during a Senate Committee on Commerce, Science, & Transportation hearing. The hearing was convened in response to the February 3rd derailment of a Norfolk Southern train carrying hazardous chemicals through East Palestine, Ohio. The derailment resulted in substantial air, water, and soil contamination, damaging the local environment, and putting the people of East Palestine at risk of adverse health effects. During the hearing, Welch urged Shaw to take responsibility for the derailment and make a substantive pledge to avoid future derailments.
"Here's the question. It's your car. You're responsible, from when the train starts to when the train comes in the terminal. Correct? You can't point fingers at other people," Welch said. "It's your responsibility to be the assurer to the community of East Palestine that a train that Norfolk Southern owns will pass through its community safely."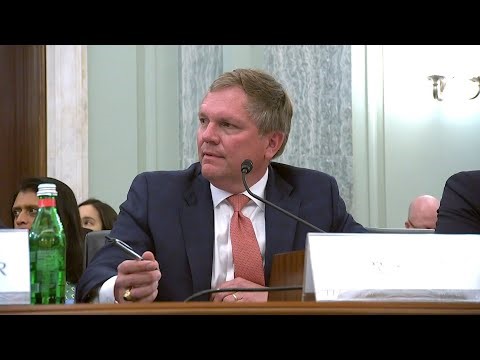 Welch also pressed Shaw to commit to suspending the company's planned $7.5 billion stock buyback "until all of the assurances that you're making to this Committee and to the people of East Palestine about 'making things right' [have been] accomplished?"
Shaw did not commit to suspending the buyback program and instead asserted, "stock buybacks never come at the expense of safety."
Thus far, Norfolk Southern has yet to take responsibility for the derailment or advance substantive plans to prevent future accidents and provide for the people of East Palestine as they work to recover.
To view Senator Welch's opening statement and complete line of questioning, please click here.
###