WASHINGTON, D.C. – Senator Peter Welch (D-VT) this week joined Sen. Michael Bennet (D-CO) and former Federal Communications Commission Chairman Tom Wheeler for a conversation on the future of digital policy and the need for Congress to establish an independent agency to provide oversight of tech platforms.  The conversation was hosted by the Brookings Governance Studies' Center for Technology Innovation and moderated by Cecilia Kang of the New York Times. 
"This is about rebuilding our communities. One of the things that I'm sensing from younger parents, from people trying to start a small business – is that they're out of control. That there's an erosion of feeling of control in communities. And to some extent the big platforms and social media have played an enormous role," said Sen. Welch at the event. "AI has captured our attention. But what we have to do with AI is have the public representatives on behalf of public interests be setting some rules of the road that protect our communities and protect our competition. And that's what the point of the bill that Michael and I have is all about.
"If you're an everyday parent and you're wondering about your kids, that moment when their kids are getting on social media is a pretty scary time. If you're a small business and you're doing everything you can to make things happen and you get blown out of the water by Amazon, that's really a significant threat. And there's nobody that's there on behalf of the public," he continued.
Senators Welch and Bennet are the champions of legislation to create a new independent digital agency, the Digital Platform Commission Act. This bill would protect consumers, promote competition, and safeguard the public interest. Amid calls for regulation of artificial intelligence and social media, the senators propose a new Federal Digital Platform Commission with the mandate, jurisdiction, and tools to develop and enforce rules for a sector that has gone largely unregulated. 
The text of the bill is available here. A summary of the bill is available here. A section-by-section is available here.   
The event opened with a discussion on Mr. Wheeler's book, "Techlash: Who Makes the Rules in the Digital Gilded Age?" which was recently published.
View the livestream of the event here.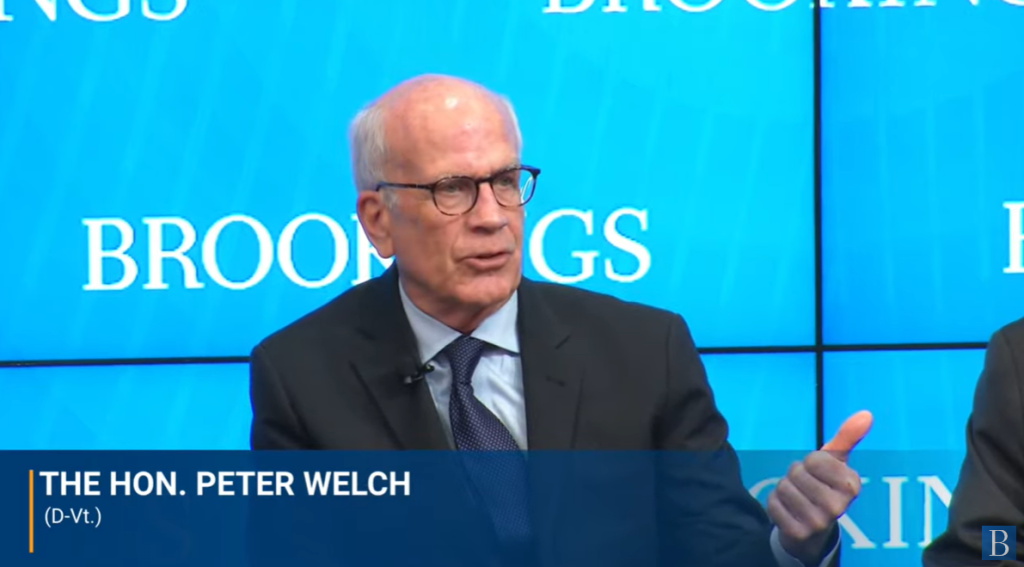 Senator Welch is a member of the Senate Committee on Commerce, Science, and Transportation.
###