WASHINGTON, D.C. – In a Senate Commerce Committee hearing today, Senator Peter Welch (D-Vt.) emphasized the importance of outdoor recreation and agrotourism to Vermont's environment and economy. He asked hearing participants about how the federal government can best support rural towns and small business owners who are committed to fostering outdoor recreation and agrotourism business in Vermont and across the country.
"We're so proud in Vermont of the natural beauty that we have, and it's an incredibly important part of our economy as well. We have folks in Vermont who play a big part in agrotourism–and bed-and-breakfasts. They have such a strong sense of place, and such a love for where they live. All of their efforts are about enhancing it. It really benefits those of us who live in the state because those folks who are involved in tourism really make our states more beautiful," said Senator Welch. "That's why I think it's so important to focus on the policies at the federal level that we can [implement] that help all of us back at home in Nevada, North Carolina, and in Vermont."
In September, Senator Welch hosted a listening session with Vermont tourism and hospitality leaders to discuss the challenges businesses in the indus­­try are facing following this summer's catastrophic flooding, and the federal delegation's fight push for funding to support Vermont communities, small businesses, farms, and workers impacted by the floods.
To watch Senator Welch's full remarks, click the image below.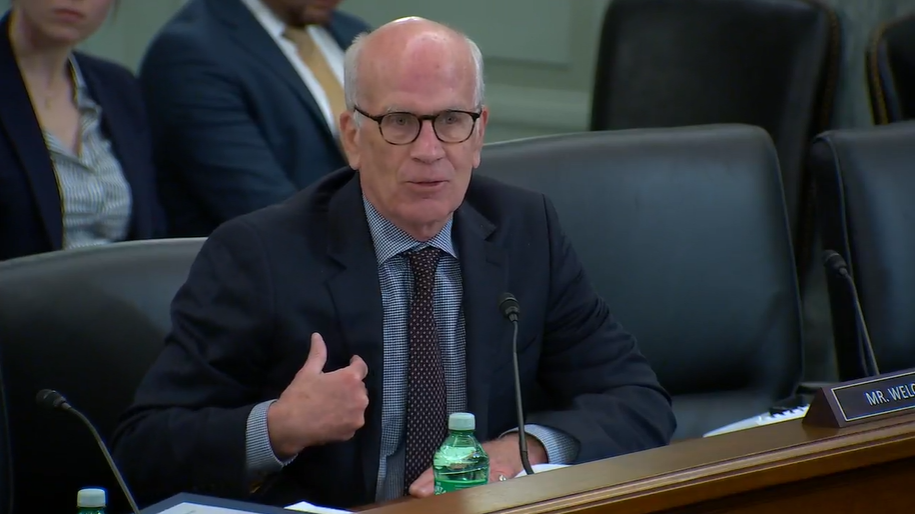 Watch the full hearing here. 
###