WASHINGTON, D.C. –Senator Peter Welch (D-VT) applauded the confirmation of Michael Whitaker, of Vermont, to become Administrator of the Federal Aviation Administration (FAA) today. Whitaker received strong bipartisan support in a 98-0 vote.
Senator Welch recently called for his colleagues to support Mr. Whitaker's nomination, following his bipartisan advancement through the Senate Committee on Commerce, Science & Transportation, of which Sen. Welch is a member.
"Michael Whitaker lives in small town in Vermont, but he's got big time experience," said Senator Welch. "He understands the importance of ensuring that everyone is represented, and he knows the realities of what the industry and FAA need to succeed. With Mike in the cockpit of the FAA, our skies will be safer, he will work tirelessly to ensure Americans across the country can fly safely and seamlessly wherever they please with as few disruptions as possible."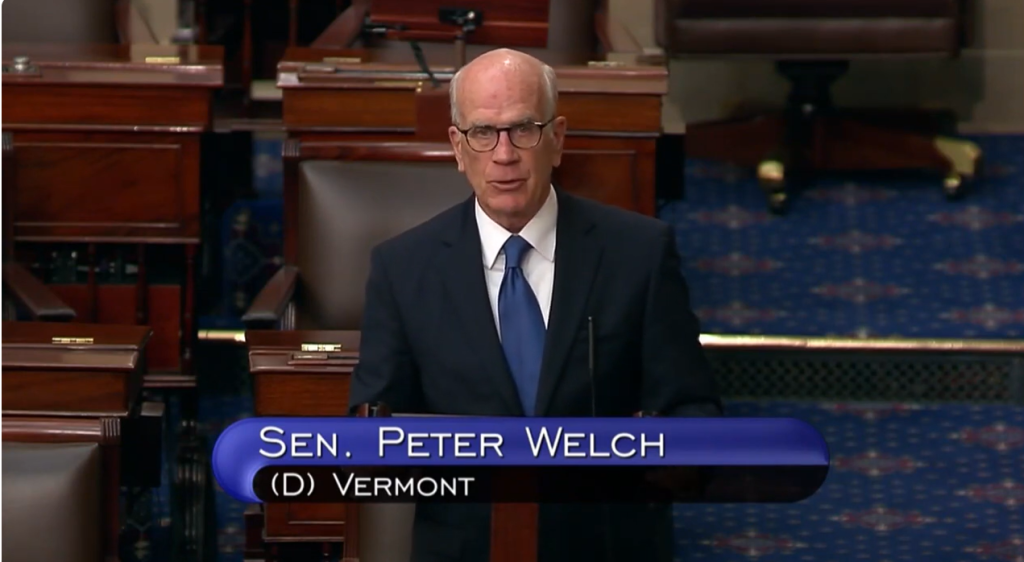 To watch Senator Welch's full floor speech from last week, click here.
To learn more about Michael Whitaker, click here.
###