WATERBURY, VT—Senator Peter Welch (D-VT) visited Johnson, Vermont, and Waterbury, Vermont, today to view damage from severe storms and flooding that hit the state earlier this week.
"This flooding is devastating—but Vermonters are resilient, and Vermonters are tough. We are going to find a way forward and get through this by working together. Our congressional delegation is going to work every day to get the resources we need to rebuild stronger and better than before," said Sen. Welch.
In Johnson, Sen. Welch visited a wastewater treatment plant, which was severely impacted by flooding and is considered a complete loss. Sen. Welch will highlight the importance of climate resilience upgrades for rural water systems, like the one he visited in Johnson, during a hearing of the Agriculture Committee's Rural Development and Energy subcommittee next week.
Sen. Welch also visited the Johnson Health Center, where he was accompanied by staff from Jenna's Promise, a recovery community in northern Vermont that partners with the Johnson Health Center to provide comprehensive substance use disorder treatment and recovery services. The Johnson Health Center was hit hard during the storm and will be providing services primarily via telehealth while rebuilding efforts are underway.
In Waterbury, Sen. Welch toured flood damaged homes and businesses and visited with local officials who have been organizing recovery efforts. He met with volunteers at Prohibition Pig, a restaurant in downtown Waterbury that sustained damage to its lower floors during the storm.
Photos from Waterbury and Johnson are below: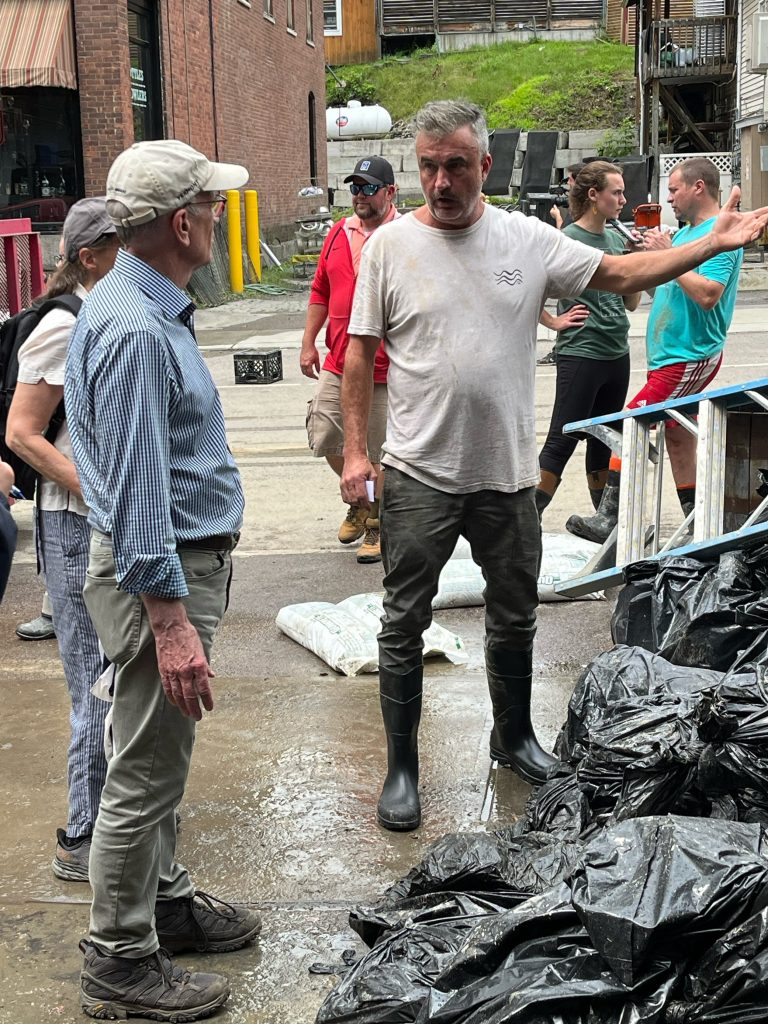 ---
Additional information on the upcoming Rural Development and Energy subcommittee hearing on rural water systems will be provided on Monday, July 17th.
##