WASHINGTON–Today, Senator Peter Welch (D-VT) delivered his official debut speech on the floor of the United States Senate, outlining his leadership philosophy and priorities as the junior Senator from Vermont. Senator Welch highlighted two challenges facing the Senate: the imperiled state of democracy, and the strain on working and middle-class families across the country.
"Madam President, our challenge is strengthening our democracy and improving the living standards for everyday Americans. We must do both. If we don't do both, we won't do either.
"Democracy depends on trust. It also depends on results. If conditions stagnate for working Americans and they fall further behind, their trust in democracy will erode.  
"And we need democracy to ensure that working families have a seat at the table when their aspirations are at stake," said Sen. Welch. 
Senator Welch's speech highlighted the strength of Vermonters in the wake of last week's catastrophic flooding. He discussed how his upbringing shaped his views on community and justice, and outlined how he believes the United States Senate can live up to its reputation as the greatest deliberative body.
Watch the full speech here: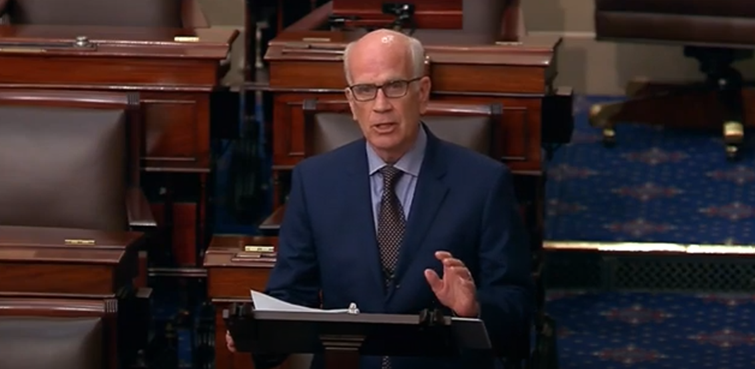 To read the full transcript, as prepared, click here.
Senator Peter Welch was sworn into the Senate on January 3rd, 2023 and serves on the Senate Committees on Agriculture, Nutrition and Forestry; Commerce, Science, and Transportation; Judiciary; and Rules and Administration; as well as the Joint Economic Committee. He represented Vermonters in the U.S. House of Representatives from 2007 to 2022. Learn more about Senator Welch's work by visiting his website.
##